---
By Charles Ogletree, Jesse Climenko Professor of Law & Director of the Charles Hamilton Houston Institute for Race and Justice at is Harvard Law School. Ogletree submitted an Amicus brief in support of Petitioners with the NAACP Legal Defense & Educational Fund and the National Association of Criminal Defense Lawyers.
---
The United States Supreme Court will hold oral arguments on November 9 in two cases, Sullivan v. Florida and Graham v. Florida, which will determine whether it is cruel and unusual punishment under the Eighth Amendment to sentence an adolescent who committed a non-homicide offense to life in prison with no opportunity for release.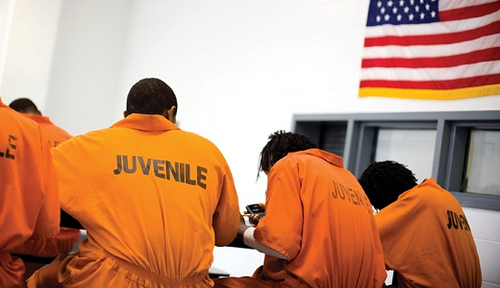 Petitioners Joe Sullivan and Terrance Graham were both sentenced to life imprisonment without parole for offenses that did not involve homicide in Florida. Sullivan was 13 years old when he was sentenced to spend the remainder of his natural life in prison. Graham received life without parole for a parole violation at 17 years old. He was sentenced without a trial.
Sullivan and Graham present an opportunity for the Court to affirm the reasoning put forth in Roper v. Simmons, which struck down capital punishment for juveniles. Roper established what every parent knows and what science confirms: adolescents are fundamentally different from adults in maturity and judgment.