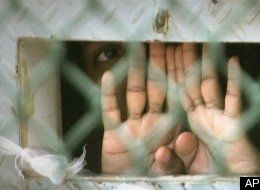 A.) The government will not appeal a federal court order to release Guantanamo detainee Fouad Rabia.
B.) A distinguished, bipartisan group is urging trials in federal court for detainees.
C.) The town of Amherst, Mass. passed a resolution welcoming "cleared" Guantanamo detainees.
D.) For a total of $1.26 million, the government settled a case with five men alleging abuse at a New York detention facility in the wake of 9/11.
(H/T to Daphne Eviatar at The Washington Independent for unearthing most of these stories.)