Breaking, from Scott Horton: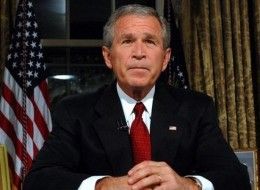 Two newly-obtained documents show how American diplomats during the Bush administration worked tenaciously to incorporate what is commonly known as the Nuremberg Defense into a new international convention addressing enforced disappearances.

The rejection of the notion that government agents could avoid liability for crimes by arguing that they were simply following orders had been a bedrock principle of the American government ever since shortly after the end of World War II, when that defense was employed during the Nuremberg war-crimes trials.

...

"What the OLC memos did on a domestic basis, these documents show American diplomats attempting to do on the international stage," said Joanne Mariner, an analyst at Human Rights Watch with expertise on the U.S. extraordinary renditions program. 
The documents are available here and here.
Horton's analysis of the torture investigation recently announced by Attorney General Eric Holder is here.
And on a peripherally related note, Andrew Sullivan just published this hard-hitting deconstruction of Marc Ambinder's Nazi/torture logic.