What is the "fifth category" of Guantanamo detainees? And where will they end up?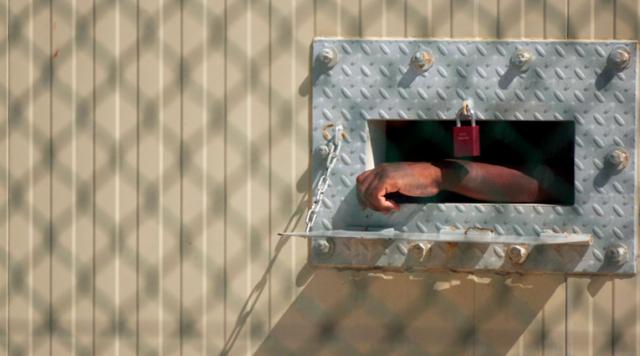 This statement from the office of Senator Russ Feingold, in response to President Obama's May 21, 2009 national security speech, is helpful in answering the first question:
The president was ... correct in noting the difficulties in figuring out what to do with the approximately 240 detainees still held at Guantanamo. [1] Some of those detainees, he said, can be tried in our federal courts for violations of federal law. [2]  Others will be tried in reconstituted military commissions for violations of the laws of war. [3]  A third category of detainees have been ordered released by the courts. [4] A fourth category the administration believes can be transferred safely to other countries.

Finally, [5] there is a fifth category of detainees that the president said cannot be tried in the federal courts or military commissions, but the government believes they are too dangerous to release or transfer. For this small group of detainees, the president said he is considering a new regime of what he called 'prolonged detention,' accompanied by procedural safeguards and the involvement and oversight of both the judicial and legislative branches of our government. [Emphasis added.]
The Atlantic's Marc Ambinder highlighted this portion of a story in The Washington Post this morning: 
Administration officials say they expect that as many as 40 of the 215 detainees at Guantanamo will be tried in federal court or military commissions. [Categories 1 and 2.] About 90 others have been cleared for repatriation or resettlement in a third country, [categories 3 and 4] and about 75 more have been deemed too dangerous to release but cannot be prosecuted because of evidentiary issues and limits on the use of classified material. [Category 5.] [Emphasis added.]
These 75 or so detainees appear to be within the "fifth category," who the administration deems too dangerous to release, whose trial in federal court or military commission could not adequately protect state secrets, and who cannot safely be transferred to another country. While credible sources doubt their being transferred to Bagram, what would become of these detainees remains uncertain.