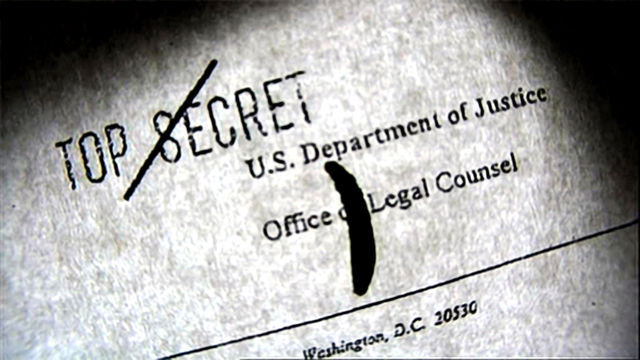 Debate continues over whether to prosecute people for torture, and how wide a net prosecutors should cast.
The L.A. Times reports that former ACS Board Member "U.S. Atty. Gen. Eric H. Holder Jr. is poised to appoint a criminal prosecutor to investigate alleged CIA abuses committed during the interrogation of terrorism suspects." The piece goes on to recite a list of incidents at Guantanamo Bay, Abu Ghraib, the detention facility at Bagram Air Base north of Kabul, some of which may be the subject of such probes.
Some, including current and former Justice Department and CIA officials quoted anonymously in the L.A. Times piece, are critical of the potential prosecutions. "[I]f they appoint a special prosecutor, it would ultimately be unsuccessful, and it would go on forever and cause enormous collateral damage on the way to getting that unsuccessful result," said one former Justice Department official.
Others are critical of the likely probe for other reasons. "An investigation that focuses only on low-ranking operators would be, I think, worse than doing nothing at all," said Human Rights Watch's Tom Malinowski.
The point is underscored by Spencer Ackerman: